Great  Finds  by  the  Quarter  Hoarder
The Grand Army of the Republic (GAR)
Finding a
GRAND ARMY OF THE REPUBLIC (GAR) Metal or Badge,
as shown here when recovered!!
One quite remarkable find by the QH Hoard was the lower-portion of a highly decorative 2-sided GAR badge, lost in a farmer's field in Southern New Jersey and recovered recently.
The GAR was a vetern's organization for thos who served in the Union Armed Forces. It was organized in Decatur, Ill., April 6, 1866, by Dr. B. F. Stephenson and it was disbanded in 1956 (after the last known vet had passed away).
A couple of its successor organizations are the Women's Relief Corps (formally chartered by the US Congress during the Kenedy Administration) and the Sons of Union Veterans (SUV).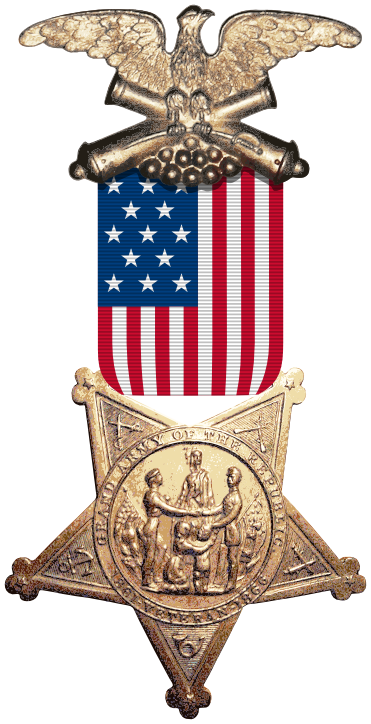 What an original looked like…
Subtle changes of design, composition . . . and even metal detecting signals…….
With the passage of the Coin Act of 1857, the plump quarter-sized large copper cents that were around since 1793 were "banished" — along with the hefty half-cents. The chief engraver at the US Mint in Philadelphia — the venerable James Longacre (who was into his 60s when the War broke out) — designed the "small" cent, the basic size that we are accustomed to today.
In 1856, Longacre designed the first "Flying Eagle Cent" and a couple thousand prototypes were struck — one of those coiins in nice shape can command a five-digit figure. Flying Eagles only lasted two years…
The left image above is the original prototype for the Flying Eagle, which also inspired US gold coin designs in later years. The right image above is the first "small cent," the same size as today's pennies — but these were made of a nickel-copper combination . . . and they were thick.
Thin  Indian  VS  Fat  Indian
During the heart of the Civil war, one of the many changes that our coinage went through was the composition and even the thickness — resulting in detectorists calling the earlier dates (1859 – thru – 1863) being called "Fatties" (or "fat Indians) and the later ones "Thin Indians."
The Many "phases" of the 1864 Indian Head Cent – – –
The first 5 years saw the "Fatties" being a nickel-copper (.120 per cent nickel and .880 per cent copper, to be exact) — and then they switched over to brass and they became thinner.
That nickel-copper composition of the first five years makes a big difference to a metal detector — nickel causes the signal to be lower than with the brass coins. Shown in the left image are specimens of the brass and the nickel-copper cents — and directly above are photos (taken by Quarter Hoarders) of the relative thickness of the two series of coins.